Despite the fact that Tuft And Needle are a pretty recent company – they were only founded in 2012 – they are already one of the leaders in the mattresses category on Amazon.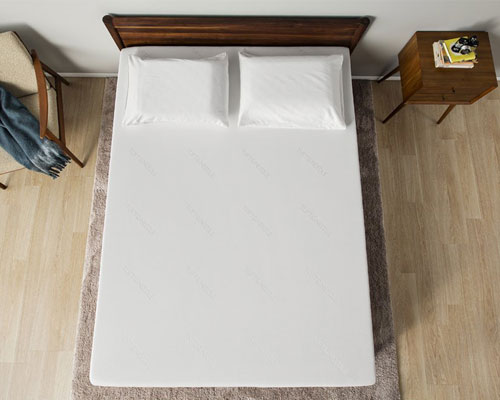 Click to Check Price on Amazon
The reason why the two partners decided to found the company was due to the fact that they believed they got robbed when they bought a $3,500 mattress that revealed to be very uncomfortable. So, their main goal is to provide people with the most comfortable mattresses at the most affordable prices.
We believe that when you buy a mattress, you need to know a bit more about the company. After all, in case you have questions you want to know that there's someone in there that will answer them.
So, it's time for the Tuft And Needle mattress review.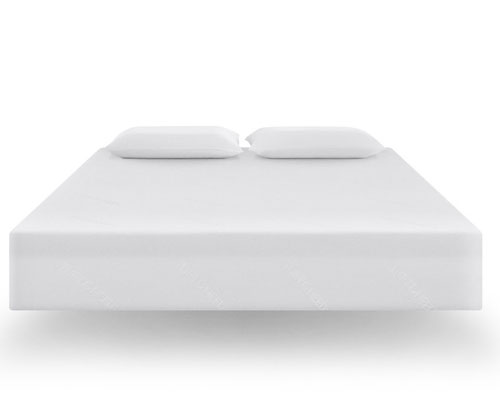 When you try out the Tuft And Needle mattress, you'll notice that the mattress is not too soft or too hard. And this makes it perfectly comfortable for every sleeping positions. So, no matter of you are a side sleeper, a stomach sleeper, or a back sleeper, you'll find it very comfortable. And the reason is very simple. The Tuft And Needle mattress distributes the weight of your body evenly.
In our Tuft And Needle mattress review, it's important to notice what really makes the Tuft And Needle mattresses different fro the rest of the mattresses on the market. And it's all centered on one thing – the material. The Tuft And Needle mattresses aren't made with egg crate foam, memory foam, latex foam, springs or coils, or off-the-shelf foams. Instead, Tuft And Needle mattresses are made with their own Adaptive Foam.
Make sure to click here to pick the best foam mattress.
The Tuft And Needle Adaptive Foam is made from scratch with their own scientists and it doesn't only adapt to your body as well as it provides pressure relieving. But that's not all. Their foam is also soft in support and comfort with bounce as well as it remains cool with graphite and gel.
If you want to put things into perspective, you can say that their Adaptive Foam is in the middle between memory foam and latex in what concerns the ability to adjust to your own body as well as to when it needs to return to its original shape. t's not very quick but we cannot say it's too slow neither.
According to some Tuft And Needle mattress reviews, you can now easily get in and get out of bed without disturbing your partner. And even if you tend to move a lot during the night, your partner won't even notice. This only happens because of the localized movement feature.
The 10 inches Tuft And Needle Mattress includes two different layers: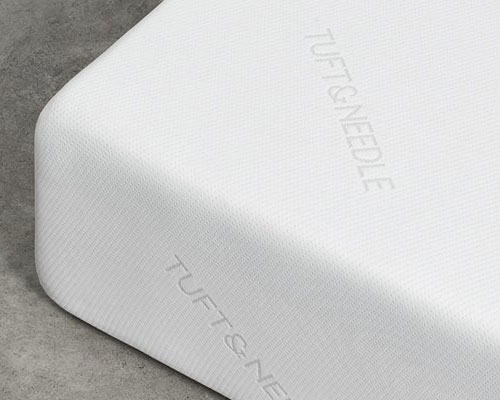 – The top layer, with 3 inches is the comfort layer. Made with polyfoam, this is the part of the mattress that is responsible for the support, comfort, and cooling.
– The bottom layer, with 7 inches is the foundational layer and is made with a base support foam. The main goal of this layer is not only to create the foundation for the entire mattress as well as it is the one responsible for providing the shape.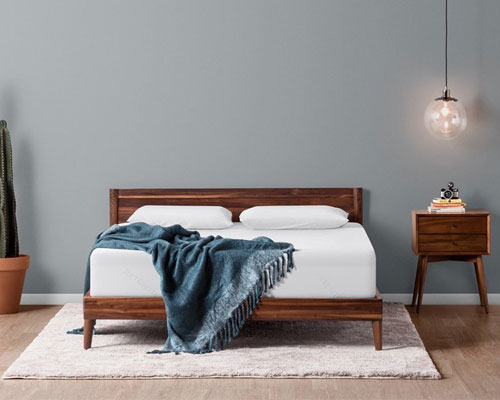 The Tuft And Needle Mattress also includes a thin, simple, and white cover. The Tuft And Needle decided to make it extremely thin to make sure that the cooling of the mattress was improved as well as it allows sleepers to get in more direct contact with the foam layers. This allows you to notice quickly the pressure relief as well as the softness.
According to one Tuft And Needle mattress review, Tuft And Needle has been decreasing the firmness of their mattresses although this one has the average firmness you usually look for. The main reason why they are doing this is related to some Tuft And Needle reviews that were telling the company they found their mattresses very firm. So, we can assume that this company does listen to their customers, unlike most. But this also has an advantage to you. You can now get this amazing mattress, no matter what sleeping position you prefer.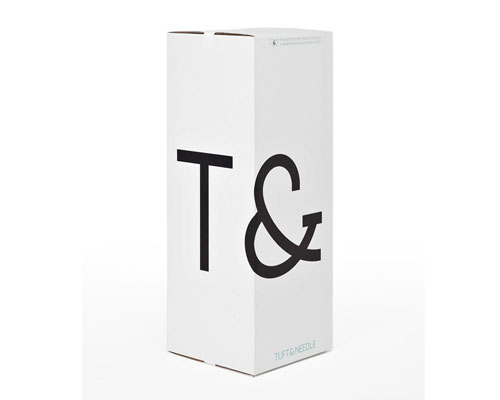 If there is something that Tuft And Needle can be proud of, is that according to some tuft and needle mattress reviews, their support is absolutely amazing, It doesn't matter if you only have a quick question, tons of doubts, before your purchase or after, you know they will be there for you.