When you take the time to look at the mattresses industry, it seems that a mattress is no longer just a mattress but a mix of technology, materials, and new trends that keep coming up. In fact, you even have mattresses that include technology developed by NASA and they can even be called "sleep systems."
And with all the news and technologies mattresses use, you have mattresses that are away from most people's budget. However, is it really necessary to spend such a huge sum on just a mattress which only purpose is to provide you with a good night sleep?
Discover everything you need to know about the best mattresses.
While the price tends to be the first factor considered when you are about to buy a mattress, you shouldn't definitely stay there. Yes, we all have our own budgets but if you listen to most people, you'll end up concluding that unless you are very young and thin, the cheapest mattress is really not a good choice. Besides, in terms of durability, you just can't expect it to last very long. So, one of the things many people do is that they allow themselves to spend a few extra bucks and get a higher-quality mattress. But what's really a high-quality mattress? What features does it need to have? What materials should it include?
After you have your budget defined, the next thing you should look at is the support the mattress provides. While you may have the idea that an orthopedic mattress is the best one, the truth is that it only means that it is an incredibly firm mattress. While this kind of mattress may be useful for many people, the reality is that most of us don't really need it, or like it. Most people will simply be uncomfortable. Then, you have the spring mattresses. When you're evaluating the firmness on these mattresses, you need to look at the number of springs the mattress includes. You also have the viscoelastic foam mattresses as another alternative. This kind of mattress is intended to eliminate pressure points by spreading your body weight evenly. These mattresses tend to be a great choice for people who have respiratory problems like asthma. Many people love these mattresses because they are constantly adapting to your body contour. Even though they are usually expensive, more and more people are becoming a fan.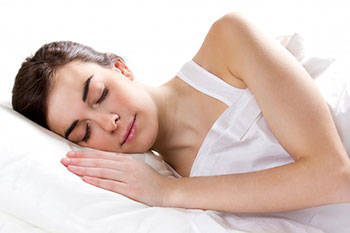 If there is something that most people forget about when it's time to buy a new mattress is to look at their bed base. The truth is that you can get the best and most expensive mattress on the market and you will still find it uncomfortable.
Discover what you can do to improve your sleep quality.
So, here are some tips that will help you choose the best mattress for you:
Take your time: There's no point in rushing things. After all, you're buying a pricey item and you want to make sure that it lasts and it offers you a good quality sleep and comfort.
Think about what is more worth to you: While we believe that it's far better to spend a few hundred dollars on a higher-quality mattress than a lower amount on a poor-quality one, this decision is, ultimately, yours. It also depends on whether you are buying a mattress for your bed or for the guest room.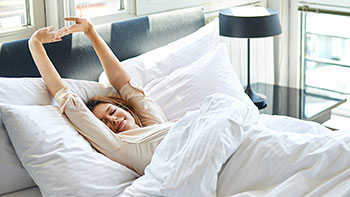 Think about your health: One important consideration is to check your allergies. The reality is that even some mild allergies to some fibers can prevent you from sleeping well.

Take your partner with you: When you are about to buy a mattress, you need to make sure that both you and your partner are happy with the final mattress.
Don't forget about the details: Things like duvets sheets, toppers, and pillows can make a huge difference in terms of support and comfort.
Find out the best tips if you are about to buy a new mattress.