If you have been hearing a lot of positive comments about memory foam mattresses, it's time to buy one for yourself. The truth is that there are many different companies manufacturing memory foam mattresses. However, as you can imagine, there are a lot of differences among them and they won't all suit your sleeping needs.
Discover all the advantages and disadvantages of a memory foam mattress.
The reality is that choosing a good memory foam mattress, besides looking at the features it provides and the price, also includes looking at yourself and at your needs.
Nevertheless, one of the best memory foam mattresses on the market these days is the Novosbed Mattress.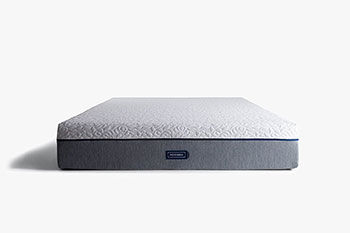 Click to Check Price on Amazon
Novosbed is a bed in a company box and they are not new to manufacturing high-quality mattresses. And the Novosbed Mattress is one perfect example.
The Novosbed Mattress includes 3 layers: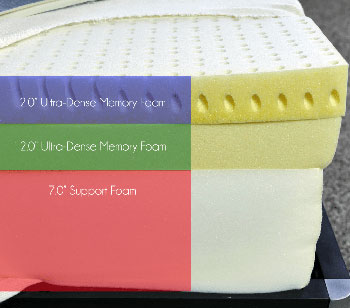 The top layer, with 2 inches, is made of memory foam. However, since they know what they are doing, Novosbed made sure to make the layer aerated to ensure that there was an airflow increase through the mattress. The truth is that memory foam is known for retaining the heat. So, by aerating it, you can be sure that you don't need to worry about the hot days during the summer. In addition, memory foam is also great ay providing pressure relief.

The middle layer, with 2 inches, is made of another memory foam. While this layer is a lot slower responding to pressure, its main job is to make sure that the mattress regains its original shape quickly.
The bottom layer, with 7 inches, is made of a high-density poly foam. This is one common base for most mattresses since it doesn't only support all the layers as it also adds the comfort you need.
At the top of the mattress, you will find a cover that is made of a polyester blend. One of the materials that it includes is Tencel. In case you never heard about this material you need to know that it's one of the most breathable materials. Besides, since it is thin, it won't interfere at all with the memory foam that is on the top layer of the Novosbed Mattress.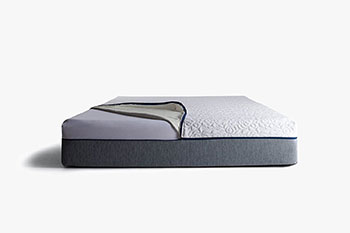 One of the most important aspects that you need to consider when you are about to buy a new memory foam mattress is its firmness level. After all, depending on the firmness level, you may have more comfort when you are a back, stomach, or side sleeper.
In the case of the Novosbed Mattress, we consider it to be in the medium firmness range. Simply put, it works well for all sleeping positions. So, no matter which your preferred sleeping position is, or if you tend to vary during the night, the Novosbed Mattress will perfectly fit your needs and will provide you with the support and comfort you are looking for.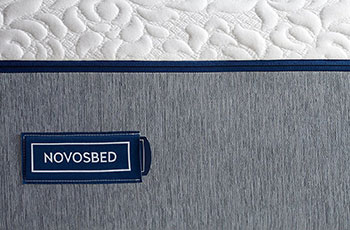 One of the things that we believe could be improved is the sinkage. While it is normal to have a few sinkage when you are using a memory foam mattress, we consider that you might feel a bit trapped and it may be even hard to change positions.
Make sure to check other mattress options for stomach sleepers.
However, in terms of motion transfer, you can rest assured that you won't feel absolutely anything when you are using the Novosbed Mattress.
The Novosbed Mattress comes with a 120 nights trial period as well as with a 15-year warranty.